Regular price
$ 0.00 USD
Sale price
$ 0.00 USD
Unit price
per
Sale
Sold out
(Created by Free_Gift_App campaignId-2524)
After more than a year of bench testing many branded kalkwasser products we have come to the conclusion that there is no better calcium hydroxide for our stirrers than Mississippi Lime VitaCal-H. 
We started using this kalkwasser in 2008 and designed our stirrers based on its performance and mixing characteristics.  Consistent high pH, calcium and alkalinity saturation levels are easily maintained with this calcium hydroxide, it mixes easily and reliably delivers a clear saturated effluent while simultaneously forming a non clumping slurry in the bottom of the stirrer. 
We have seen a lot of brands of kalk over the years and have helped over 10,000 enthusiasts implement a kalkwasser dosing strategy using our equipment.  We know kalk.  After bench testing all the available options we felt so strongly about our recommendations that we decided to bring back the king. 
In the past, this product was widely available from our friends at a large BULK supplier and we were happy to refer our customers their way to purchase.  Then something changed...  While their replacement is very high quality, it unfortunately does not work in our stirrers.  Its density is 1.7x that of normal calcium hydroxide and has a tendency to clump and turn to a solid, which in turn burns out stirrer motors.  Because of this we do not recommend using that product in our stirrers and instead are bringing back what we ourselves continue to use and recommend. 
We are now shipping sample packs of Original Recipe with every stirrer we sell.  If you have bought a K1 or K2 stirrer, either AVAST Built or YOU Built in the last 15 years, just hit the Contact Us button and we are happy to send some for you to try for FREE!
Sizes:
1 Gallon: 16 US cups or 4.5# 
5 Gallon: 80 US Cups or 22.5# with Gamma Seal Bucket Lid
Not sure how much you need?  Try the Kalkulator! 
Share
View full details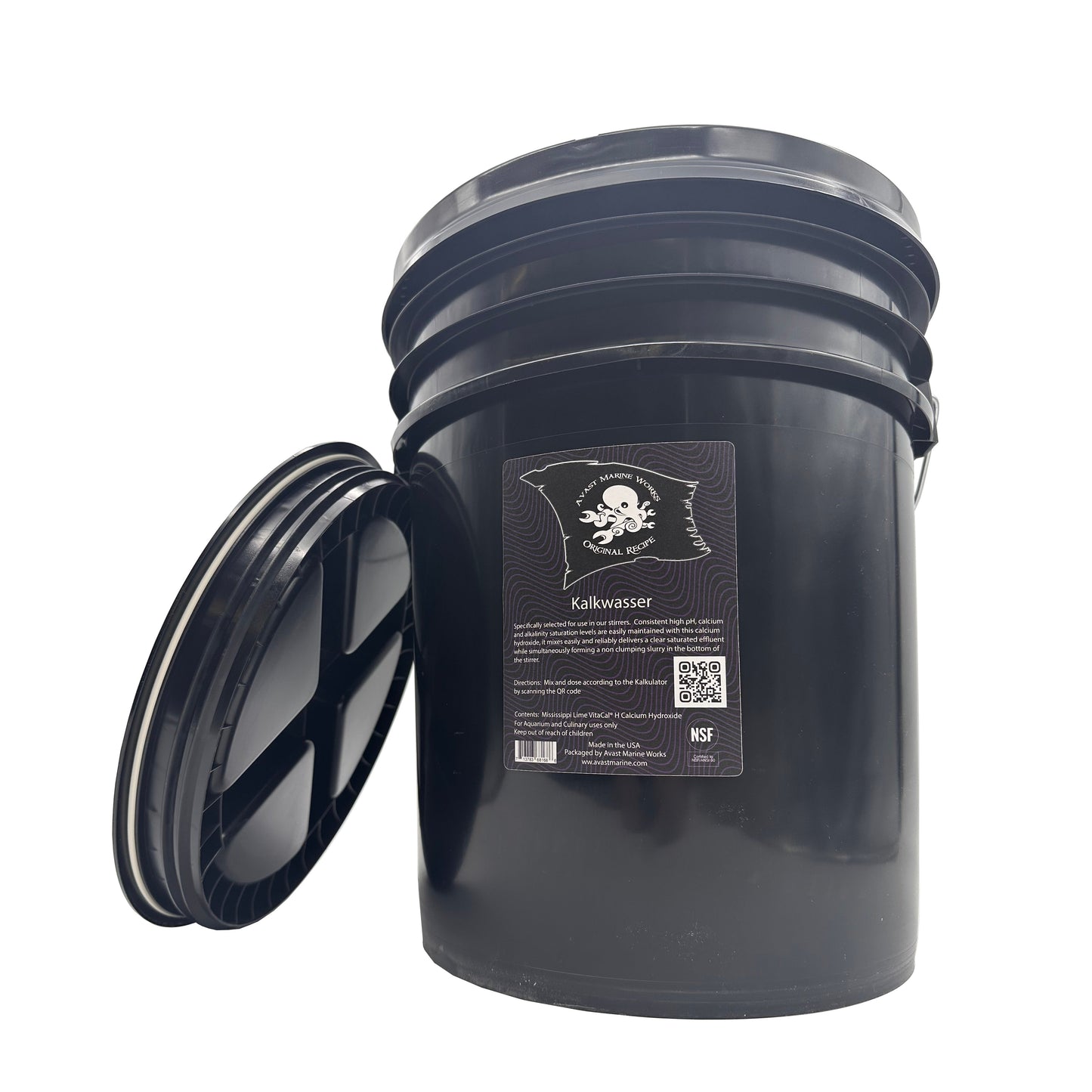 $5 Shipping

Flat Rate Shipping for all domestic orders. No minimum purchase requirements.

Hassle-Free Exchanges

Sometimes things don't work out. We make it easy to return or exchange items should you need to do so.