Regular price
$ 699.99 USD
Regular price
$ 0.00 USD
Sale price
$ 699.99 USD
Unit price
per
Sale
Sold out
New features for v2.1

After more than 5 years of feedback and observation we decided to make a few changes to the Mutiny v2.  Changing out carbon is one of those task that always seems to get neglected over time.  By creating a cartridge style insert for the carbon postfilter and the new easy to operate Anchor Lock lids coupled with a cam action lever on the carbon reactor we tried to make this process as effortless as possible.  Now, with a spare cartridge rinsed and ready to go, swap your carbon in less than a minute for almost no downtime!
Next we redesigned the diffusion chambers inside the lids of both the main reactor and the carbon postfilter and spent countless hours optimizing the flow pattern of the laser cut media plates to ensure that air and water are dispersed in the most efficient way possible.  This ensures the longest contact times with both the ozone and the carbon for the most efficient system possible.
Finally, a custom laser engraved one piece base was designed to reduce initial setup time, simplify pump maintenance and improve the overall aesthetics of the reactor while providing a rock solid base for operation.
Why Ozone?
The use of ozone in seawater filtration is a powerful way to achieve the crystal clear, "fish floating in air" effect seen in the world's most beautiful marine aquaria.  An extremely powerful oxidizing agent, ozone will essentially "bleach" your seawater clean when used in a controlled environment in a safe and effective manner.  Coupled with an efficient protein skimmer, ozone can help improve water quality by breaking down large organic molecules into components more suited to skimming or usable by bacteria.  Ozone users frequently report an increase in skimmer productivity and almost always better water clarity and overall system health.

Principles of operation
Our Mutiny ozone reactor is designed to react seawater within an ozonated air environment.  The efficiency of this process is optimized by balancing water throughput with contact time, which is greatly enhanced by the use of a specially modified ozone-safe Sicce needlewheel recirculating pump. 
Water and ozone are forcefully mixed inside a custom designed diffuser chamber, then dispersed over a bed of thin HDPE ribbon media in an atmosphere of ozonated air.  The high surface area of this media allows much better gas exchange and oxidation of organic material than simply bubbling ozonated air through a column of water, as when using ozone in a protein skimmer. 
Recirculating theory
By attaching the recirculating pump directly to the reactor and feeding tank water into it with a seperate pump we are able to precisely target a long dwell time inside the reactor.  This system was designed to process tank water at 25gph while the recirculating pump continually mixes new water, already processed water and ozone.  This creates an environment that allows the tank water to have as much as 3-5 minutes of dwell time inside the reaction chamber! Using P.R. Escobals turnover calculation this equates to 99% of all tank water being filtered in 24 hours on a 200 gallon system.
Carbon Filtering
After aquarium water passes through and exits the reactor chamber, it runs through a carbon post filter which strips out all remaining ozone and any by-products of the oxidation reactions.  The carbon does not "tumble", instead the effluent is dispersed evenly over the bed of GAC and then sent out the central pipe after scrubbing.  This top down flow over the carbon bed has shown to be up to 20x more effective at stripping residual ozone out of the water than a traditional "upflow" fluidized reactor.  This effectively neutralizes the smell in both the effluent air and water, making both safe for fish, pets, and people.  
 What's Included
Ozone reactor, HDPE media, Tetra air pump, Sicce recirculating needlewheel pump, reef safe silicone o-ring grease, two Ozotech check valves, carbon postfilter reactor and enough carbon for 2-3 months of operation. 
All tubing and valves are included for a normal installation.  This includes 4' of clear 1/2" tubing and Antelco water control valve for the feed line in, 2' clear 1/2" tubing for output, 3' of 3/16" ozone safe air tubing and two genuine Ozotech 3/16" check valves to go between the generator and reactor.  2' air line assembly with Antelco air valve that goes between the air pump and the generator. 
Not included
Ozone generator and feed pump (or manifold feed line) are required for operation but not included.  We recommend the Poseidon 200 and a Sicce Silent .5 for this.
Technical Data
Footprint with connected carbon reactor: 12" x 7" x 21" tall.  
Carbon reactor can be placed remotely for more flexible footprint options
Can be used externally or in sump in up to 12" depth.
Share
View full details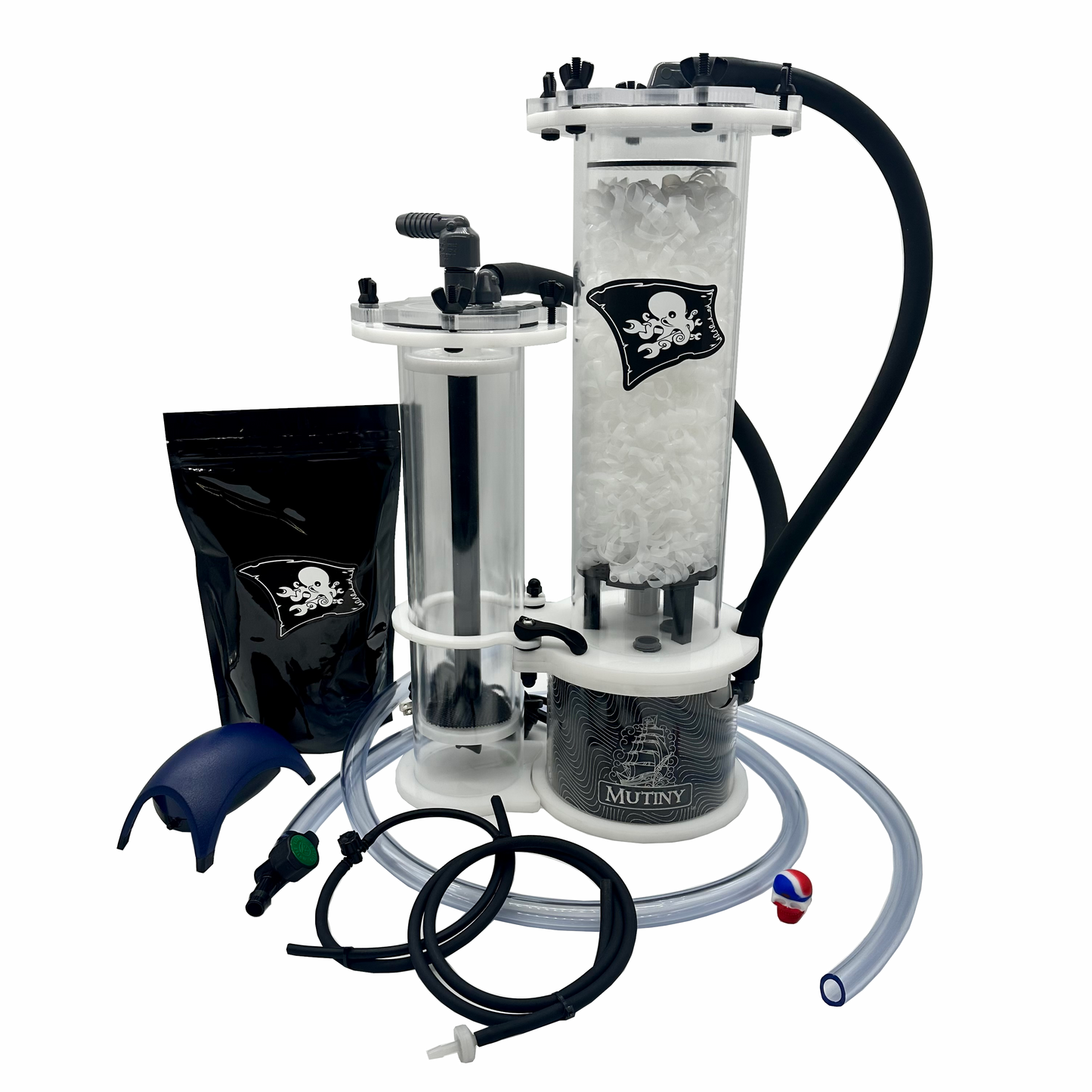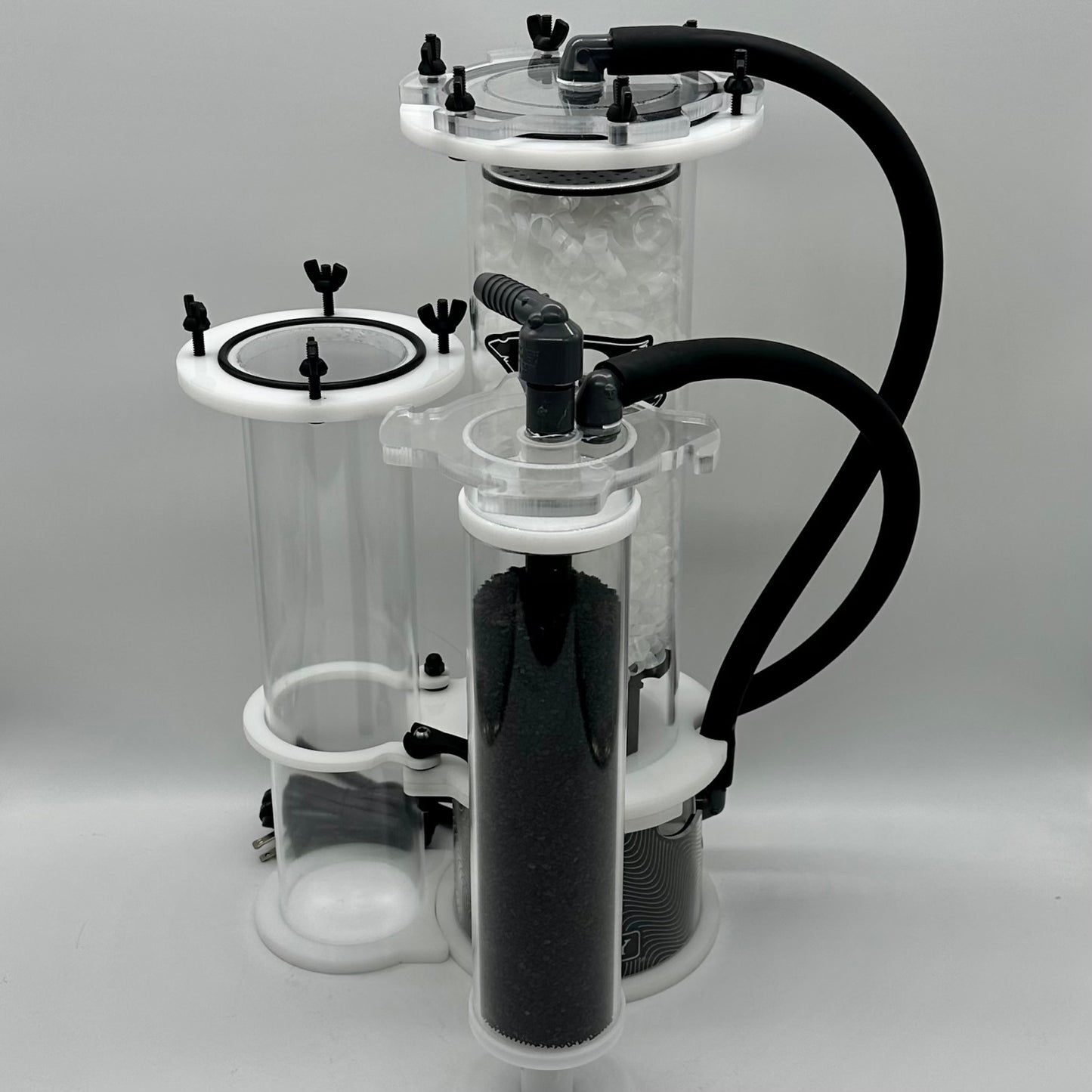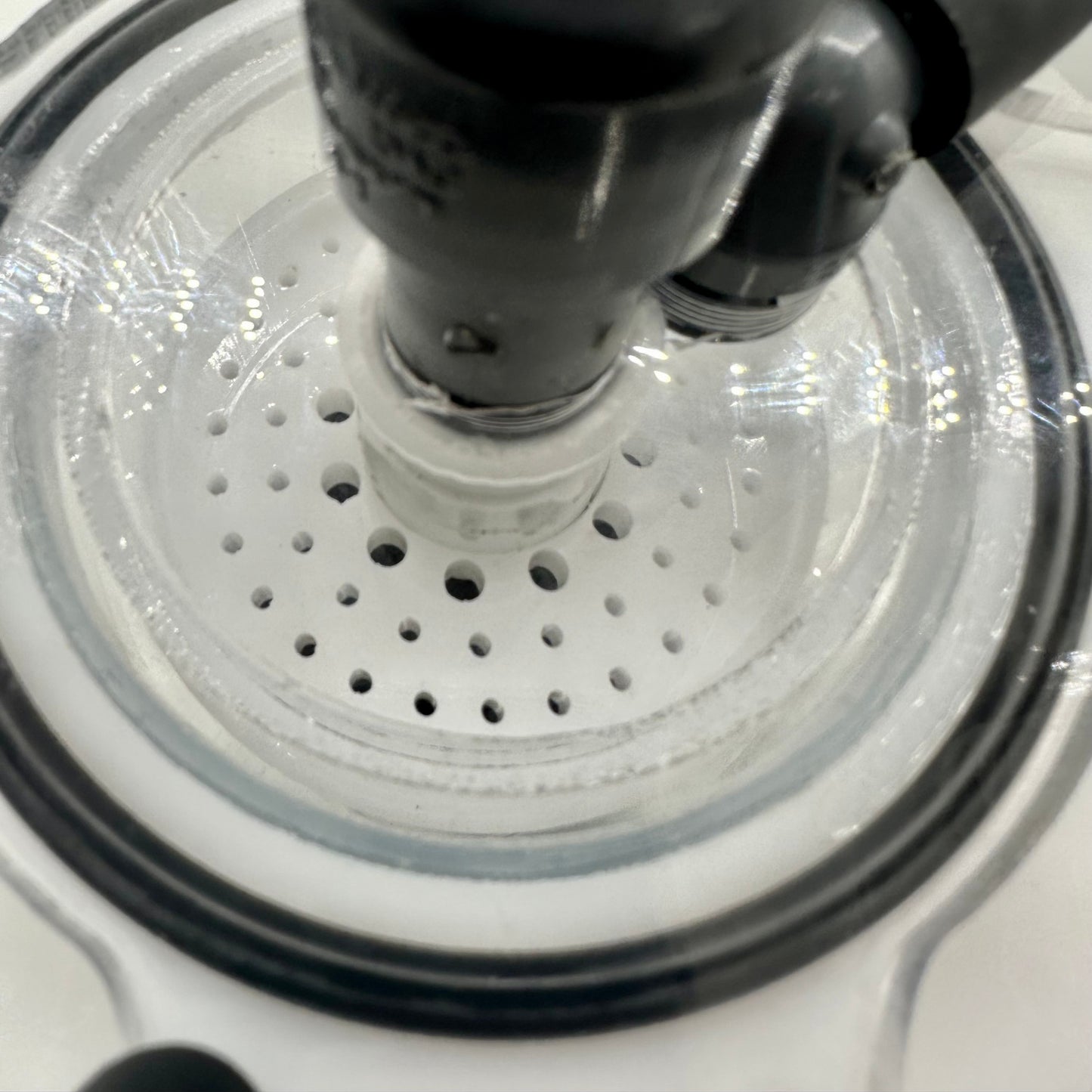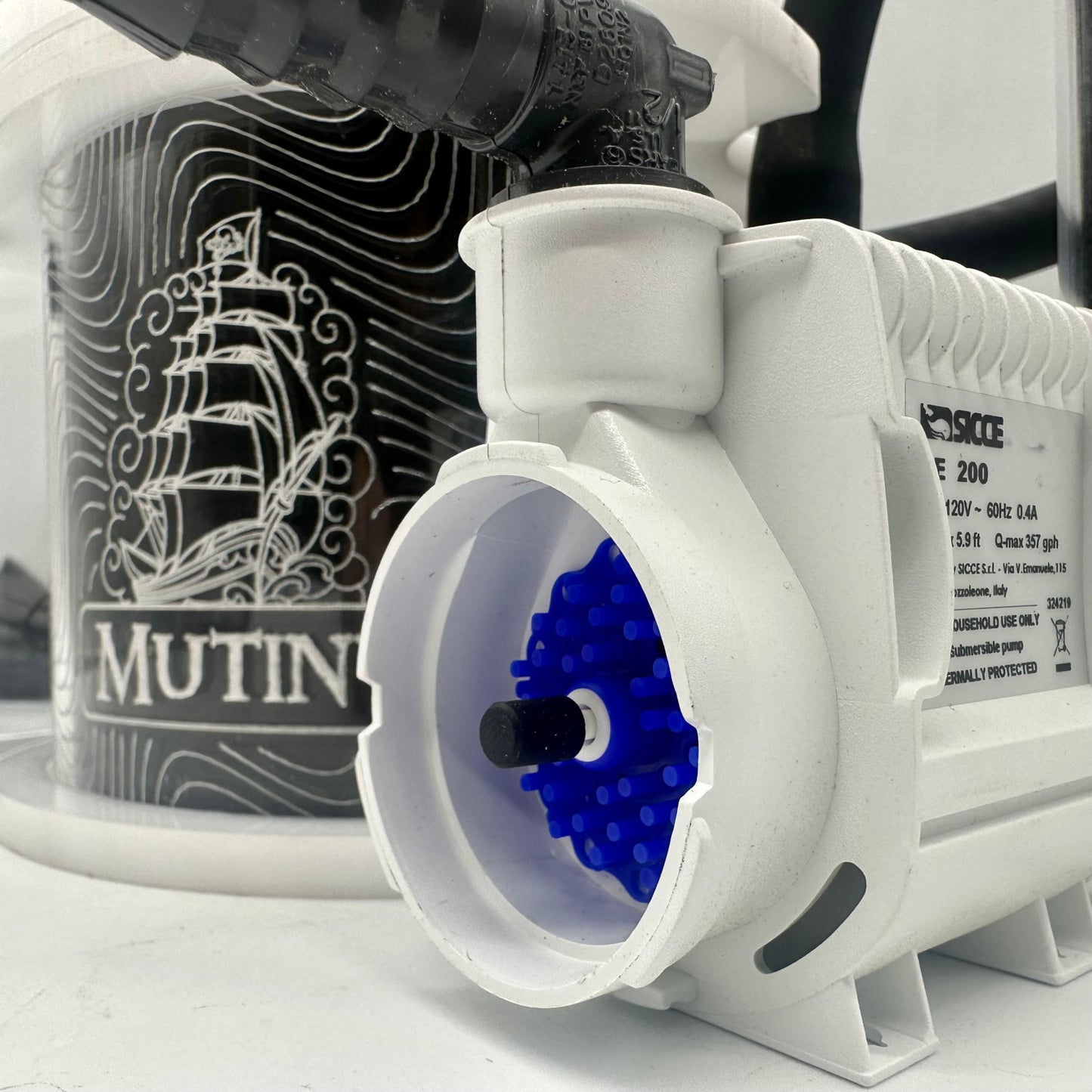 $5 Shipping

Flat Rate Shipping for all domestic orders. No minimum purchase requirements.

Hassle-Free Exchanges

Sometimes things don't work out. We make it easy to return or exchange items should you need to do so.