Regular price
$ 24.99 USD
Regular price
$ 0.00 USD
Sale price
$ 24.99 USD
Unit price
per
Sale
Sold out

We've been very happy with the quality and performance of Sicce (pronounced "see-chay") pumps since using the PSK-1000 pinwheel pumps on our skimmers.  Here is what Sicce has to say about these pumps:

The Syncra Silent is new range of energy efficient pumps that is absolutely silent. Don't be fooled - these pumps are powerful and versatile. Ideal for fresh and salt water aquariums, protein skimmers, indoor fountains, water-cooling and all submersible and in-line applications which require high performance and total silence. Thanks to Sicce's 35 years of experience, Syncra Silent are equipped with a synchronous motor and an advanced rotor which makes the pumps 100% silent.

Features
All models available with 6' or 20' grounded cord
Flow rates from 185gph to 1321gph
Ceramic shaft and bearings
Durable rotor and shaft
Standard thread intake & discharge barb fittings included
Resistance to harsh conditions
Submersible or inline use
Adjustable flow rate

We stock 6 of the 7 models available:
Syncra Nano Pump: 40-110 gph, 2.3' max head
Syncra 0.5 Pump: 185gph, 4' max head, 1.73psi
Syncra 1.0 Pump: 251gph, 5' max head, 2.17psi
Syncra 1.5 Pump: 357gph, 6' max head, 2.60psi
Syncra 2.0 Pump: 568gph, 7.9' max head, 2.82psi
Syncra 3.0 Pump: 714gph, 9.9' max head, 4.30psi



Share
View full details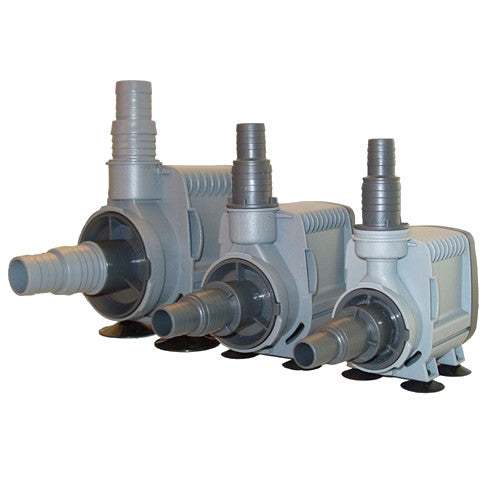 $5 Shipping

Flat Rate Shipping for all domestic orders. No minimum purchase requirements.

Hassle-Free Exchanges

Sometimes things don't work out. We make it easy to return or exchange items should you need to do so.