Regular price
$ 49.99 USD
Regular price
$ 0.00 USD
Sale price
$ 49.99 USD
Unit price
per
Sale
Sold out
Metabolix Premium Biopellets Pellets are Made in the USA and composed of biologically degradable polymers that are best used in a media reactor. The pellets will allow aerobic growth of bacteria which consequently will consume nitrate and phosphate simultaneously. After about 2-4 weeks, nitrate and phosphate levels should start decreasing.

For larger or heavily fed aquaria, higher amounts are appropriate. Bio Pellets are consumed by bacteria, therefore additional pellets should be added to maintain a consistent media volume.  Typically, this is required every 3-6 months to compensate for digested pellets.

We also suggest placing the outlet of the pellet reactor in front of a protein skimmer pump.  Since bacteria are readily removed via protein skimming, this bacterial biomass serves as an efficient means of nutrient export.  The pellets should never be used without sufficient water movement, as this may lead to low oxygen and pH levels, especially during night time.  Proper water movement will create a gentle tumbling movement of the pellets inside the reactor.

Aquaria with high levels of phosphate or nitrate may experience a short period of temporary water cloudiness.  This is a bacterial bloom and is usually harmless and typically resolves itself within a few days.  Use 500ml per 100 gallons of the total water volume. Please calculate the total water volume without live rock and sand.  Avast Marine cannot be held accountable for any loss of livestock and or any other damages due to misuse of this product.
Share
View full details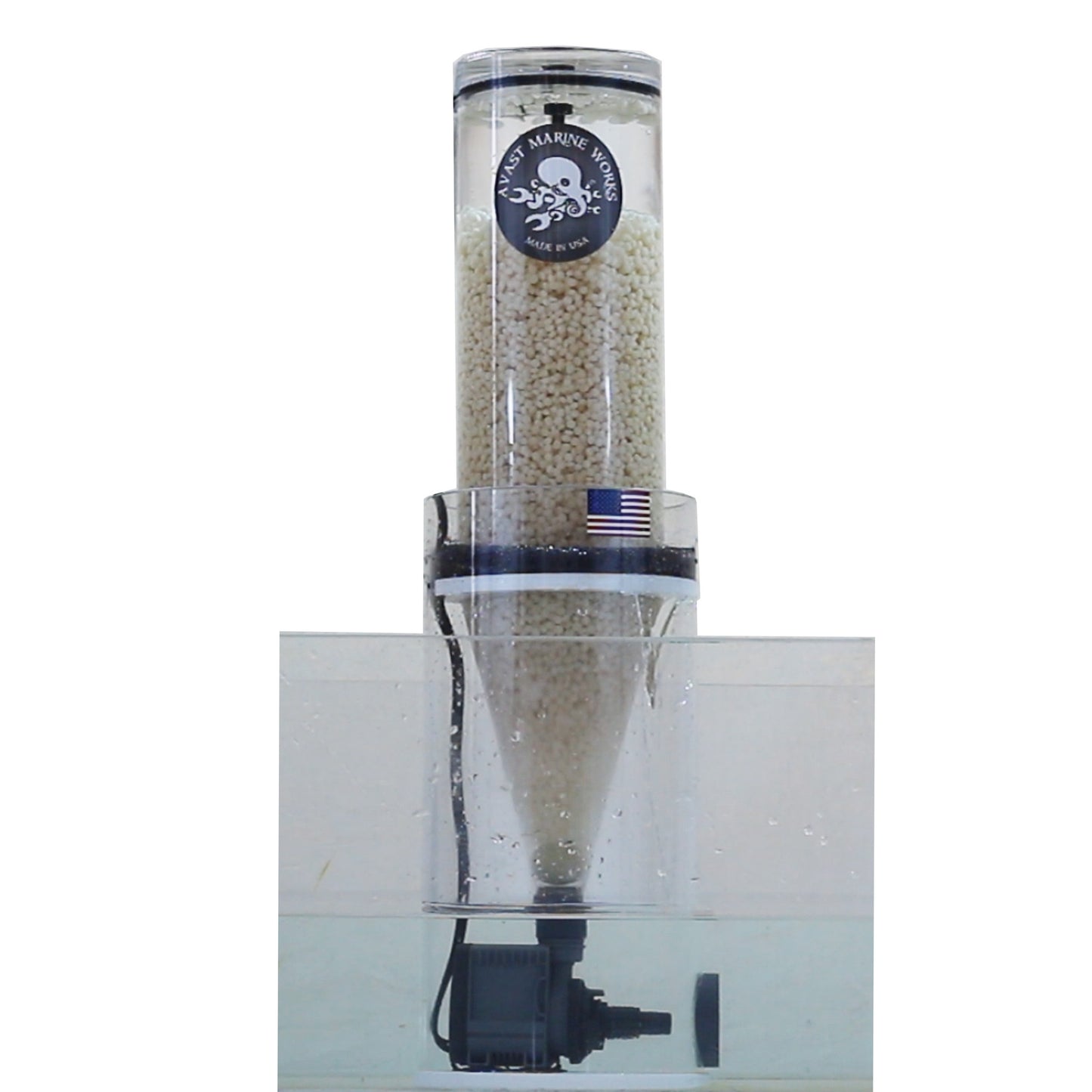 $5 Shipping

Flat Rate Shipping for all domestic orders. No minimum purchase requirements.

Hassle-Free Exchanges

Sometimes things don't work out. We make it easy to return or exchange items should you need to do so.