Regular price
$ 169.99 USD
Regular price
$ 189.99 USD
Sale price
$ 169.99 USD
Unit price
per
Sale
Sold out
Release

date: Talk

Like

a Pirate

Day

2023

!



Hit the "Notify me when available" button above to receive an email for the launch sale! 
Introducing the Parrot ATO System - Your Aquarium's Perfect Companion
Meet the Parrot – the intelligent, colorful, and dependable solution for maintaining your aquarium's water level. With its enhanced reliability and seamless integration options, the Parrot will be the companion you won't know how you lived without.
Enhanced Reliability: Along with the fun new name comes the pedigree of a proven winner.  How do you make improvements to the ATO with an unrivaled reputation for reliability? MORE sensors! The Parrot now features two pressure sensors plus a backup float as standard equipment. It's incredibly easy to set up and virtually maintenance-free. Experience why so many reefers trust our systems.
How it works:
Two ultra-sensitive pressure sensors are connected to tubing within a magnetic bracket in your sump.
When water evaporates, the pressure change activates a switch via a Teflon diaphragm, turning on your ATO pump.
As your top-off reservoir refills the sump, rising pressure signals the sensor to turn off the pump.
Triple-Layer Safety:
The primary sensor, situated at the lowest level, controls the pump operation.
A secondary sensor, one inch above the main sensor, acts as a reliable backup.
A mechanical float valve on the pump return line prevents overflow in emergencies.
Analog Advantage: Our analog system doesn't rely on printed circuit boards, complex logic controls, or finicky float switches. It boasts an exceptional reputation for reliability and is hand-soldered and rigorously tested at our Virginia facility for the highest quality standards.
Pump Choices offer unparalleled flexibility: We understand that every aquarist has unique needs for an auto top-off pump. That's why we don't force you to buy a proprietary pump. You have the freedom to choose. Whether a small Sicce pump for simplicity or a robust peristaltic pump system with a remote water reservoir, the decision is yours. Our top-off system doesn't include a pump, allowing you to make the perfect choice for your aquarium. Already have a compatible pump? If it can plug into a 110v outlet, you can control it with our system!
Reef Controller Integration: We expanded the popular Reef Controller specific switches that instead of turning a pump on, simply relay a signal state to your controller where you can assign commands based on this information.  This hybrid digital/analog system offers some unique programming options for the advanced aquarist!
Compatibility with Leading Systems:
GHL Systems: Effortless installation by connecting the 6-pin cable to the level 1/2 port of your Profilux or SA Doser. Assign any control circuit you wish to the ATO function, whether a spare doser or an outlet on your powerbar. No need for splitter cables or complex programming functions.
Neptune Systems: Our Neptune-specific Parrot connects directly to the I/O port of your Apex controller via an 8-pin DIN cable. Easily assign the top-off function to any pump connected to your Apex. Use a simple Y splitter if you're already using a breakout box for additional inputs (2-6).
HYDROS Systems: Our HYDROS Parrot connects seamlessly via the Sense Port on your HYDROS controller, with no need for complicated coding or workarounds. Adding a Parrot to your network takes only seconds.
Customize the Look: Personalize your system's appearance. Our sensors use standard 1/4" RODI-style poly tubing, allowing you to match your aquarium's aesthetic with colored tubing if you like. The Avast Parrot ships with black sensor tubing, GHL and Hydros Parrots ship with blue, and Neptune ships with orange. Additionally, standard RODI 1/4" fittings can be used to create truly custom installations for discerning aquarists.
What's Included:
Dual Sensor top-off unit with 6' air sensor tubing.
Magnetic holder for up to 1/2" glass.
Backup float valve.
Anti-siphon bulkhead with 10 feet of 1/4" black poly tubing.
Barb adapter for pumps with 12mm or 1/2" outputs.
4 x 90-degree elbow push connectors.
2 x straight push connectors.
Technical Data:
Water level sensitivity: 1/2"
Magnet strength: Up to 1/2" glass
Switch box dimensions: 4" x 2.25"
Relay box capacity: 3 amps
Neptune cable length: 48"
GHL cable length: 48"
HYDROS cable length: 72"
Switch rating: 10+ million cycles
Warranty: 1 year
Experience simplicity, reliability, and customization with the Parrot ATO System – Your aquarium's ideal companion!
Share
View full details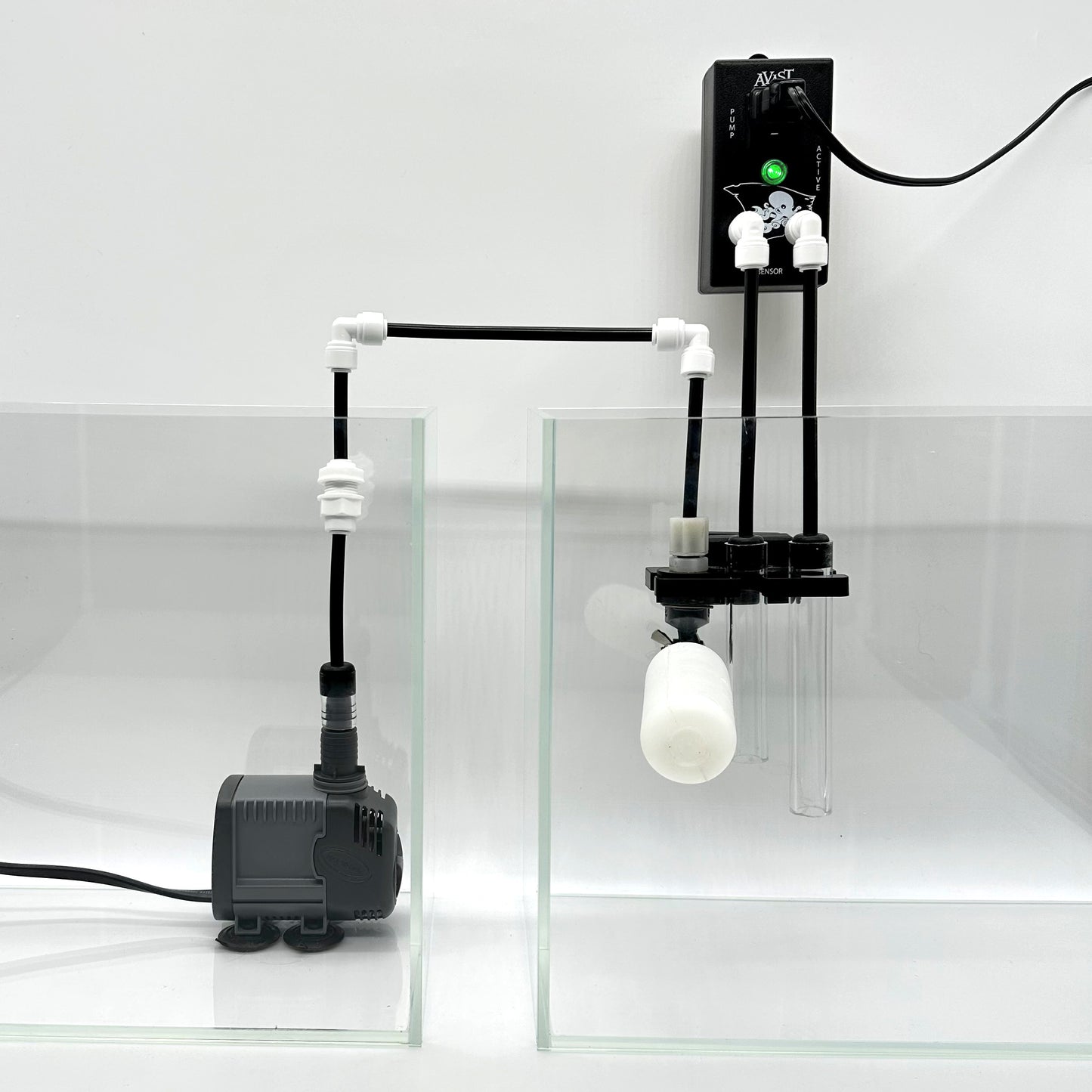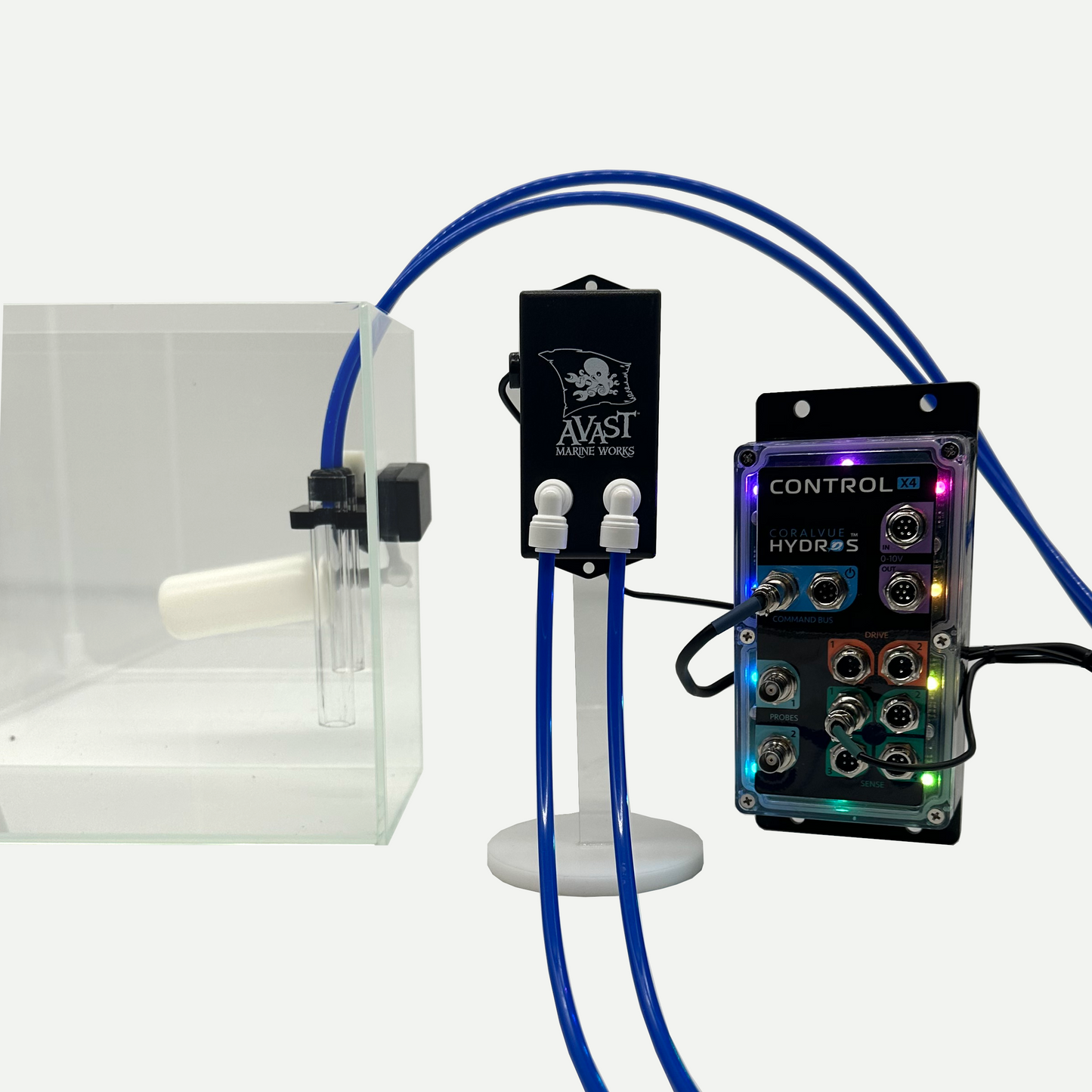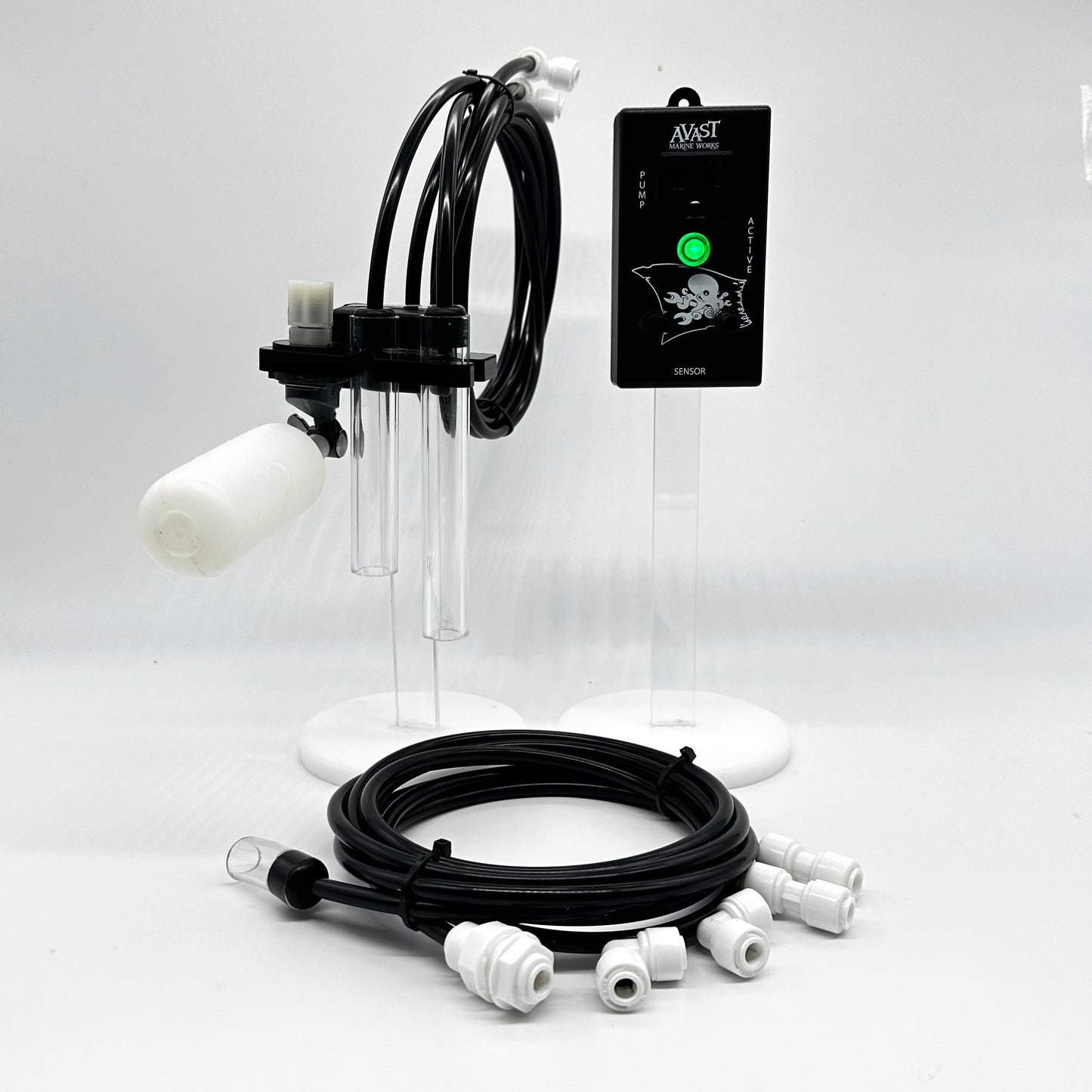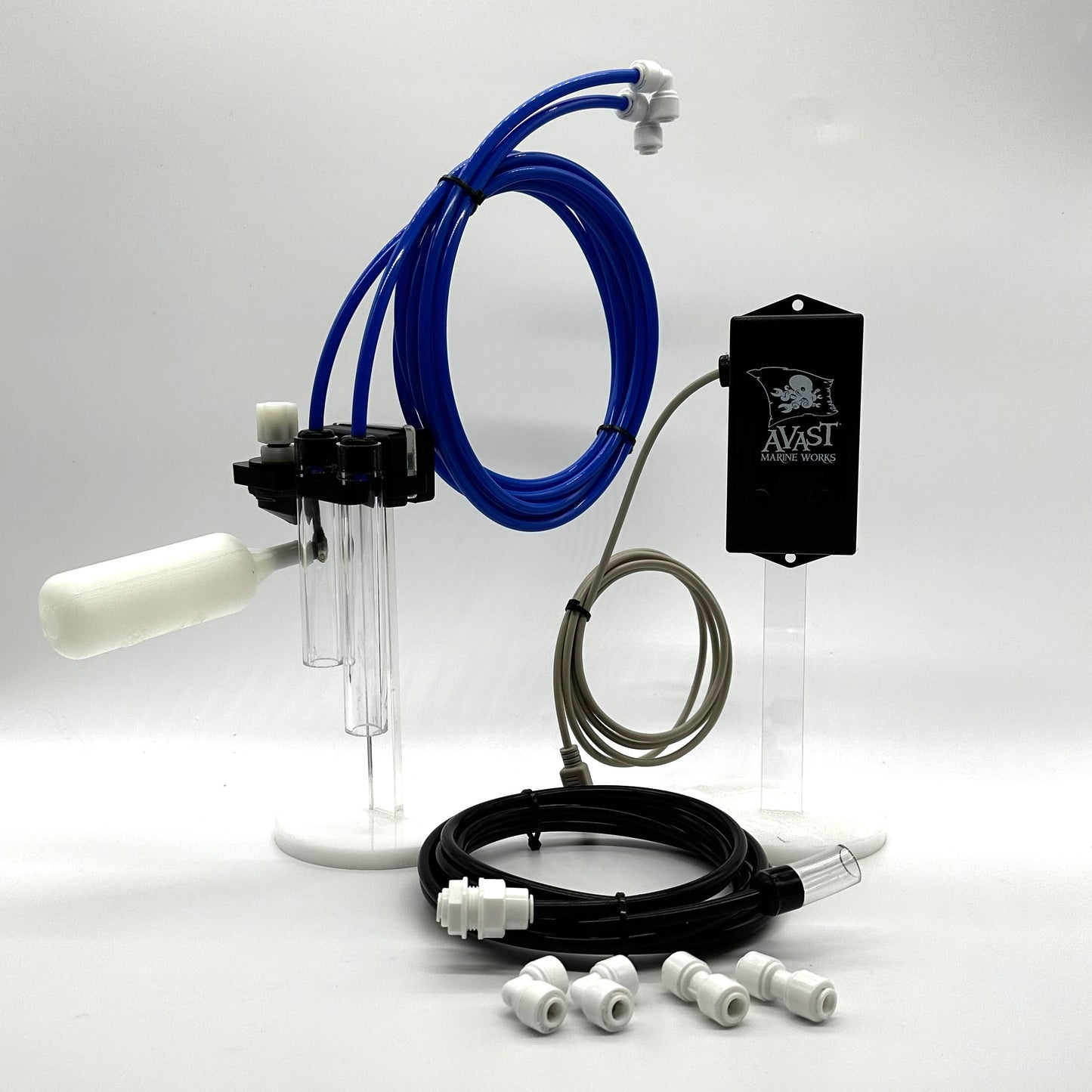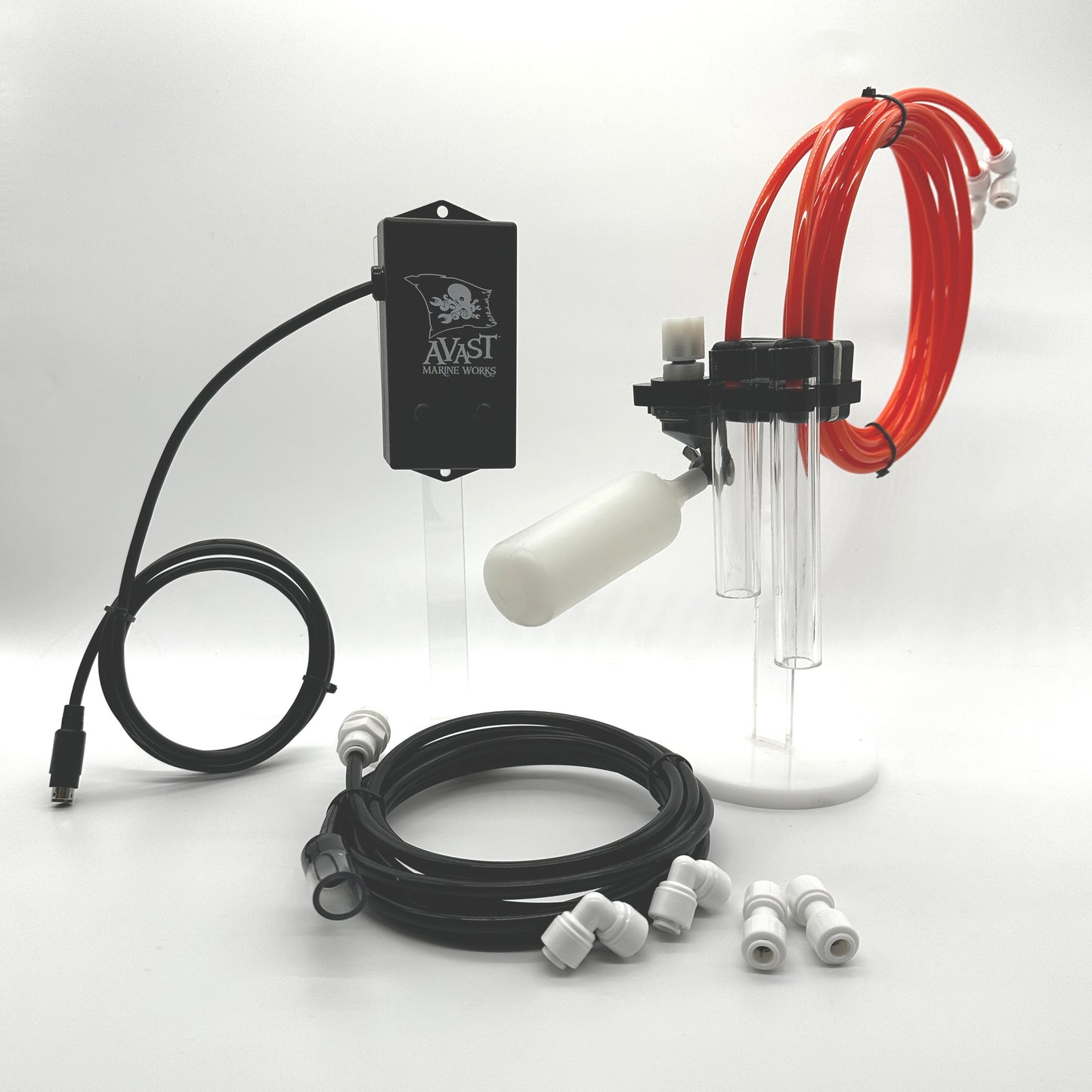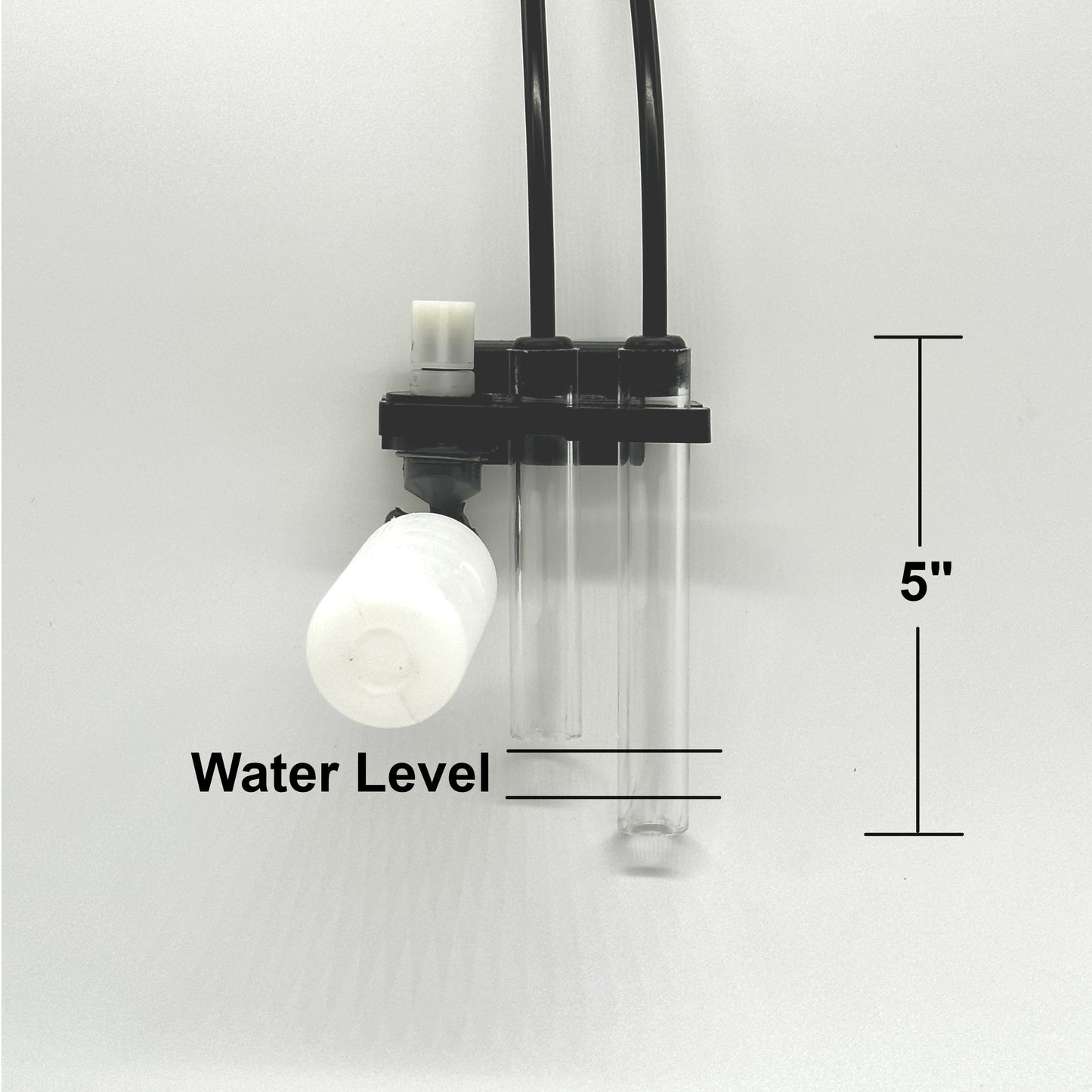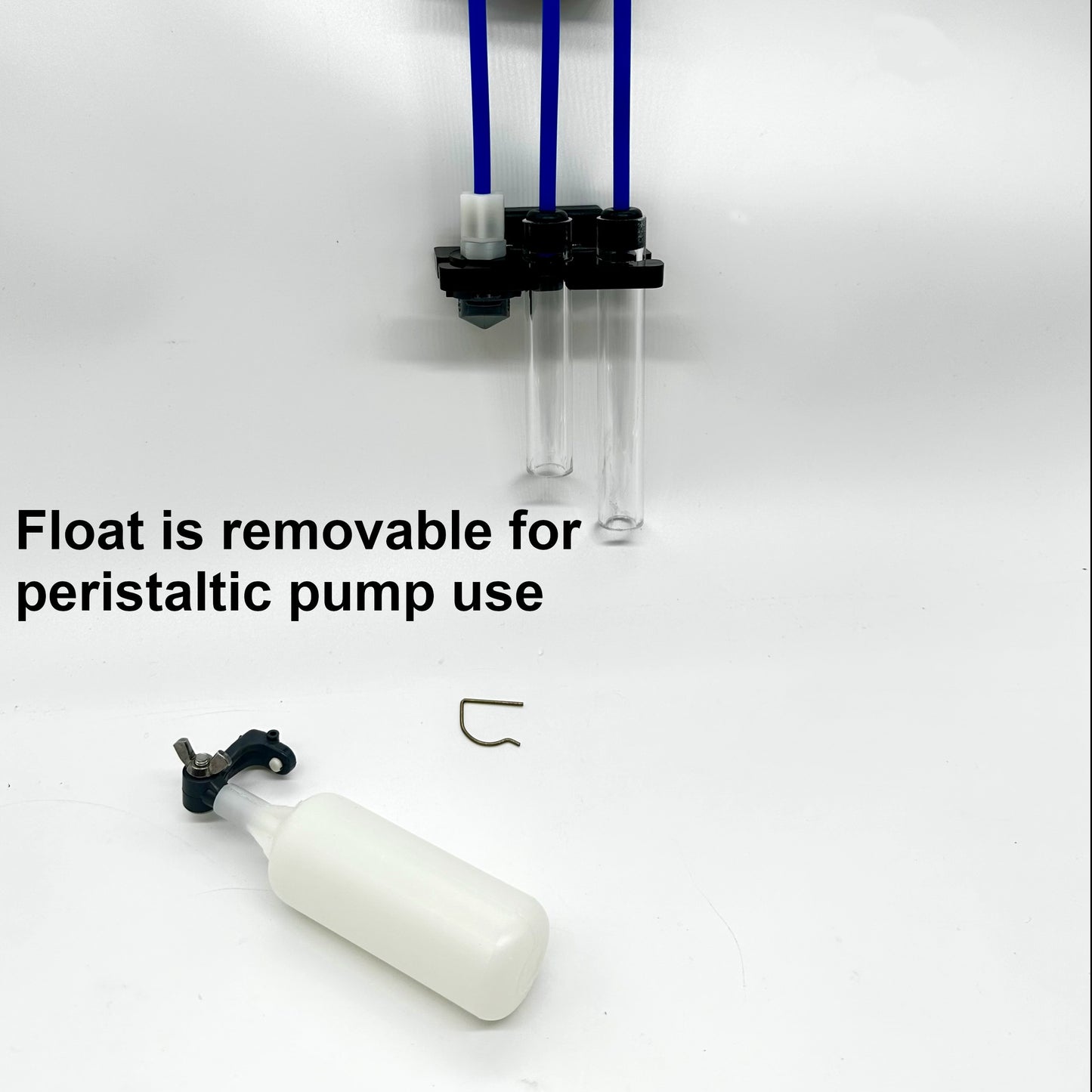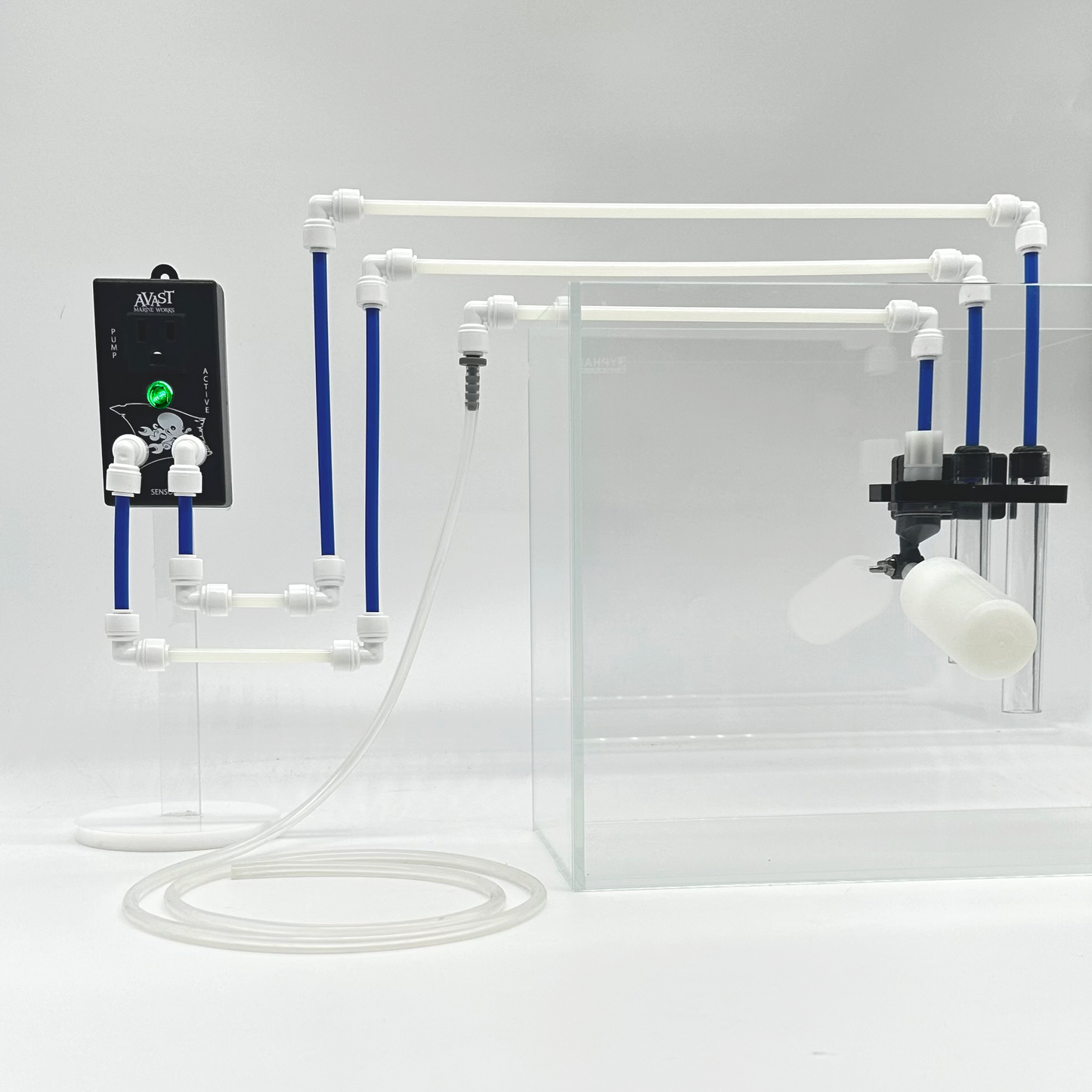 $5 Shipping

Flat Rate Shipping for all domestic orders. No minimum purchase requirements.

Hassle-Free Exchanges

Sometimes things don't work out. We make it easy to return or exchange items should you need to do so.